-aNy_oNE-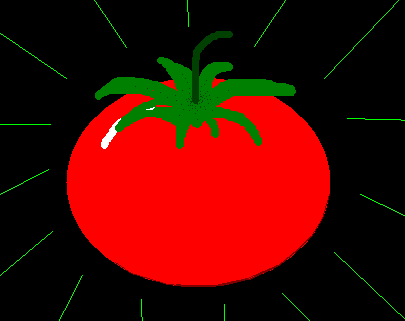 Welcome Conner! To your very own personal MCTTA page!
Here is the link to our Yahoo! Group!
http://groups.yahoo.com/groups/mctta
The MCTTA Magazine is still in publishing, however, here is the URL to the future site: www.barbie.com

Comments on tomatoes and MCTTA - made by members of
MCTTA:
Laehcar Doow - "I don't like tomatoes; I enjoy
their company."
Haras Sirrah - "I've saved one in my lunchbox, then
set it free."
Aneres Nehc - "Tomatoes are wondrous creatures
that many humans take for granted. If they [the
humans] continue murdering and feasting on this
innocent and harmless being, then it may become
extinct. Then that's when the universe will begin to
fall."
Happy tomato saving!
Have fun and good luck!

MCTTA

Welcome, Conner! Today is !
~News--
The MCTTA Website is finally online!!!
New Members!--
-Racheal Wood - Laehcar Doow
-Raul Harris - Luap Sirrah
-Sarah Wong - Haras Gnow
-Rachel Southgate - Lehcar Etaghtuos
-"Aquanox1" - 1xonauqa
Recent acts of tomato saving--
--Yecats Notgnillew, Haras Sirrah, and Aneres Nehc has communicated with beings of planet Earth, and have
started to form a group to go against cruelty to
tomatoes. They have also started creating the official MCTTA webpage.
--An email was sent to the national children's programme of New Zealand - "Studio2", addressing the problems of cruelty to tomatoes on Earth. No response has been received of yet.
--"Eddie", the baby Red Cherry Tomato, has been kindly looked after for a short period of time when he was
abandoned by the rest of his tomato family. Sadly, he did not survive in the hard world of the intermediate
that his helpers had lived among. He passed away on the 14th of April this year and was kindly buried by
the small tree by Endeavour block. More on this tearful story in the upcoming magazine - "The Tomato -
a story." [pg6 - 'The Life of Eddie and Me']